THE GREENPOINT MONITOR MUSEUM "ROAD SHOW"
P.S. 16 - LEONARD DUNKLY SCHOOL
SEPTEMBER, 2007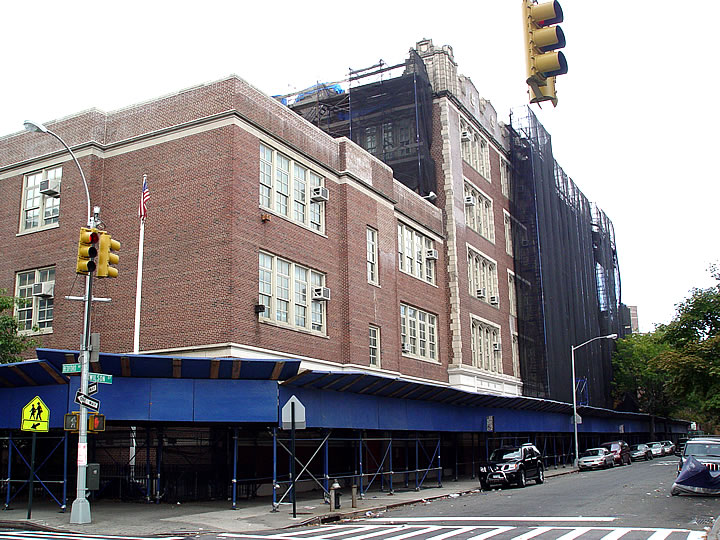 WILLIAMSBURG, BROOKLYN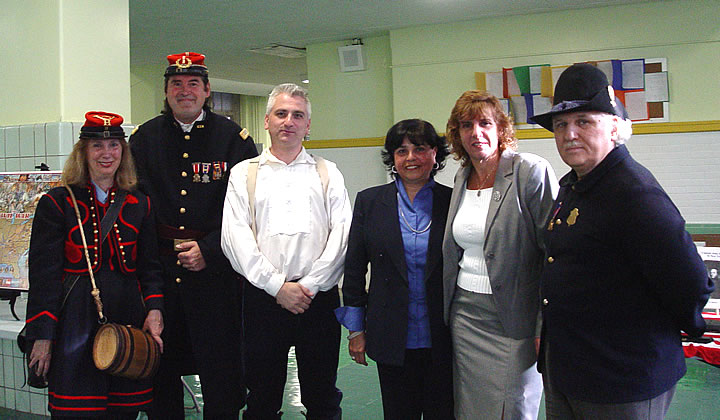 Principal Virginia Berrios and Mary Redie Welcome the
"Road Show" to PS 16.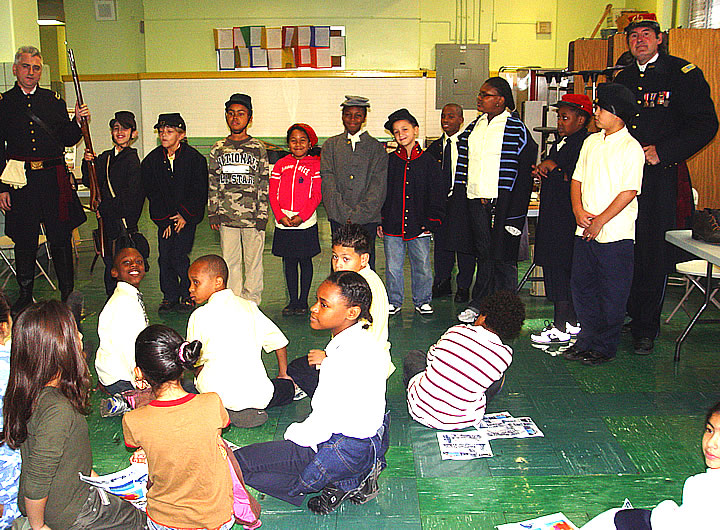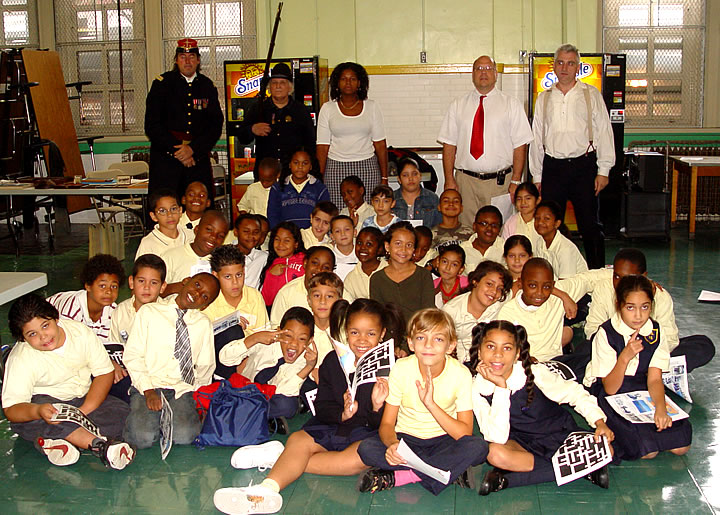 Welcome from the Fourth Grade Class.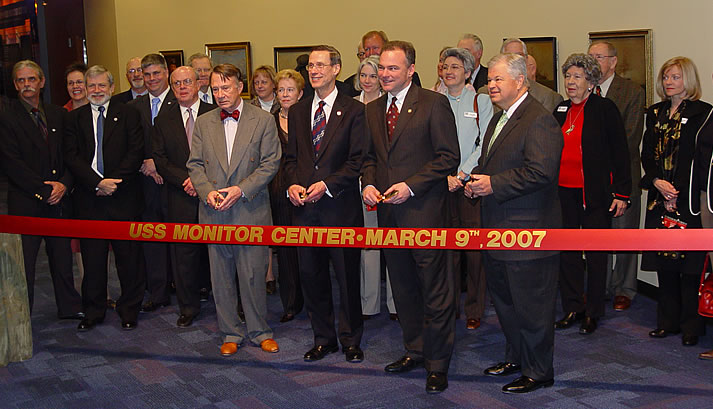 On March 9, 2007 the USS Monitor Center was opened at the
Mariners Museum in Newport News, Virginia. One year
after the USS Monitor Replica was christened.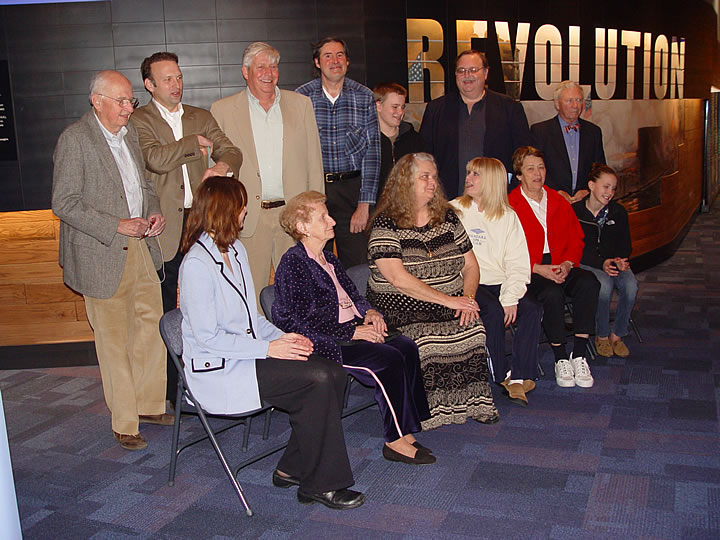 Descendants Breakfast
Eveyone above is related to a crew member of the USS Monitor or the USS Merrimac (CSS Virginia). They were guests at this important event. George J. Weinmann, center rear with blue shirt, is one of the
"Road Show" instructors. His ancestor was Grenville Weeks
who was the Assistant Surgeon on the USS Monitor when it sank.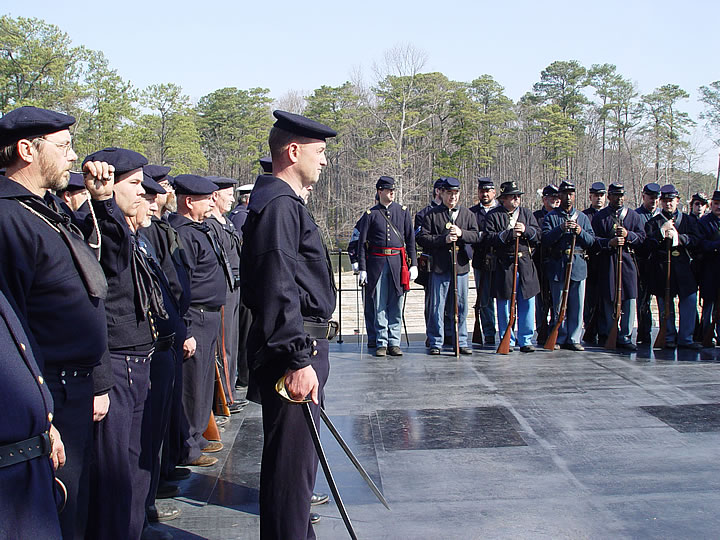 The USS Monitor's honorary crew were at the grand opening.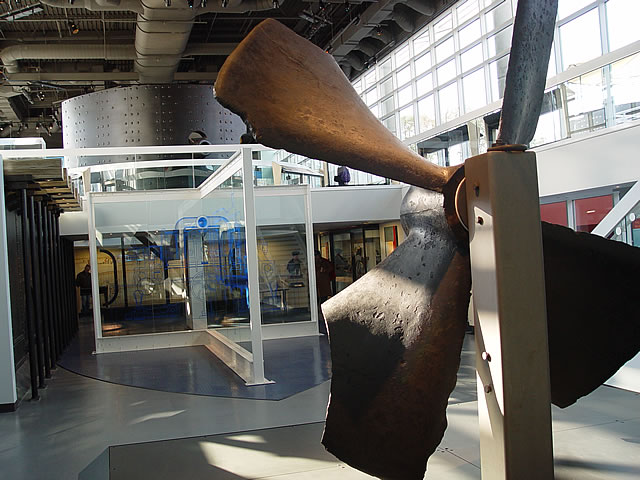 USS Monitor artifacts are on display including her original
propeller.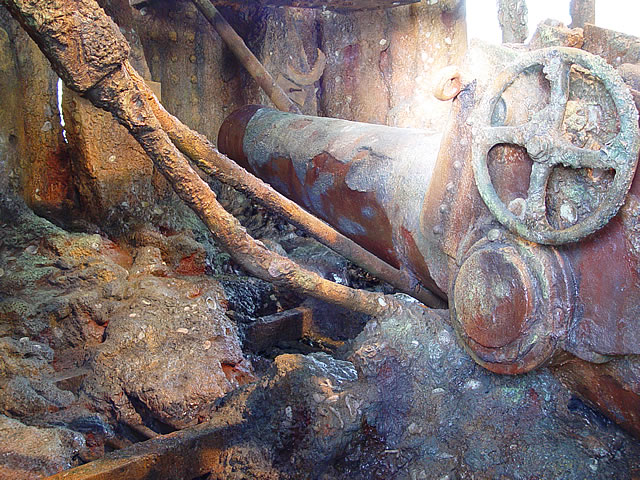 Among the displays is a recreation of the turret as it was found
under the sea off Cape Hatteras where the USS Monitor sunk in a storm. See the cannon to the upper right. The original turret with its two cannons are presently being conserved and will be on display in the future. All artifacts of the USS Monitor are on loan from the National Oceanic and Atmospheric Administration.
Click on the first picture below to join PS 16's Road Show.

CONTACT US:
THE GREENPOINT MONITOR MUSEUM
P.O. Box 220378
Brooklyn, New York 11222-0378
718-383-2637
Janice Lauletta-Weinmann, President, Webmaster
George J. Weinmann, Webmaster

Copyright © 2002-2008 Janice & George J. Weinmann
All Rights Reserved.