USS Monitor Replica Christening
MARINERS MUSEUM
NEWPORT NEWS, VIRGINIA
JUNE 11, 2006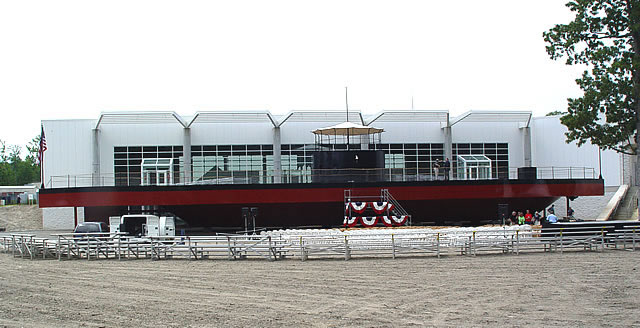 The USS Monitor Replica is being prepared for her Christening.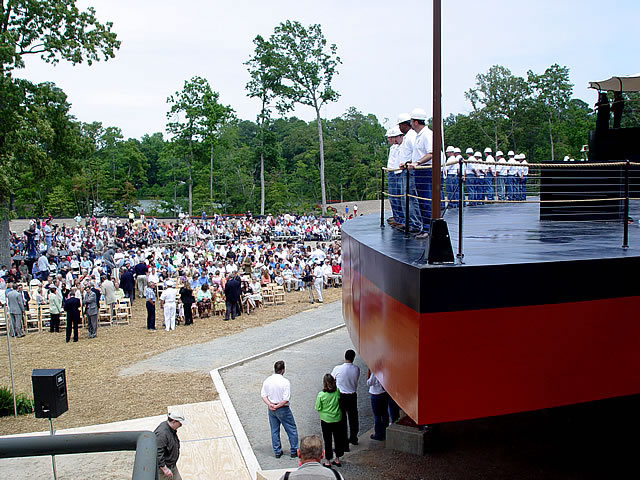 The crowd is gathering as the 40 Northrop Grumman apprentices are
manning the ship that they built from US Navy donated materials.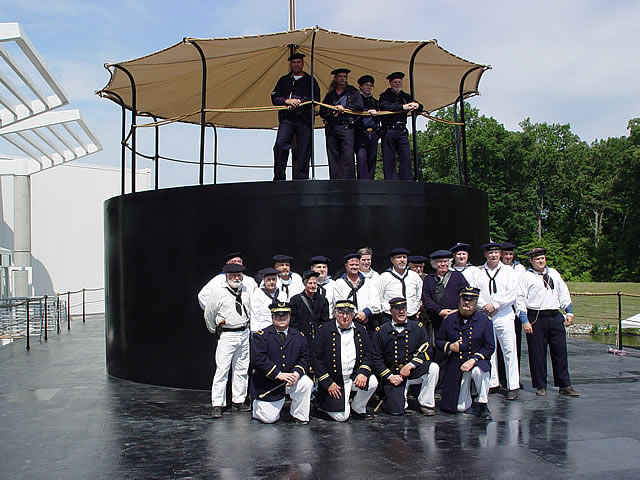 The USS Monitor's Replica honorary crew are assembled.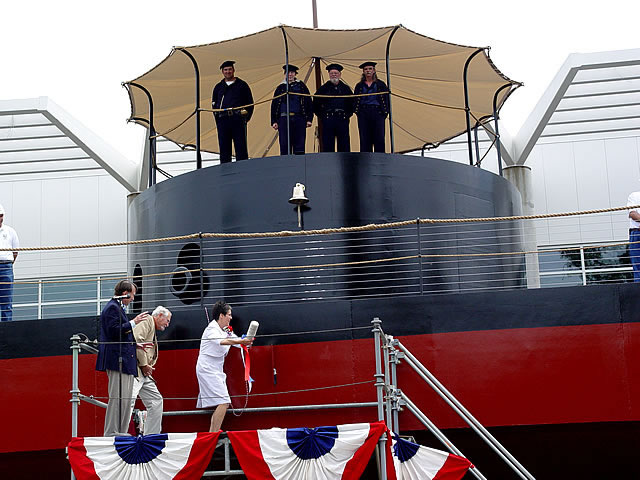 Nancy Powers, wife of Northrop Grumman Newport News
President, Mike Peters is ready to go.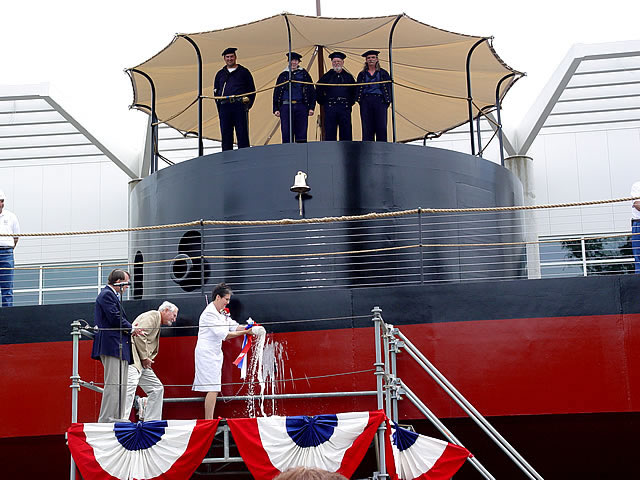 The USS Monitor Replica is christened by Nancy Powers with
Clive Cussler, Maritime Author and John Hightower,
Mariners Museum President & CEO close at hand.
Click on the first picture below to start picture show

Welcome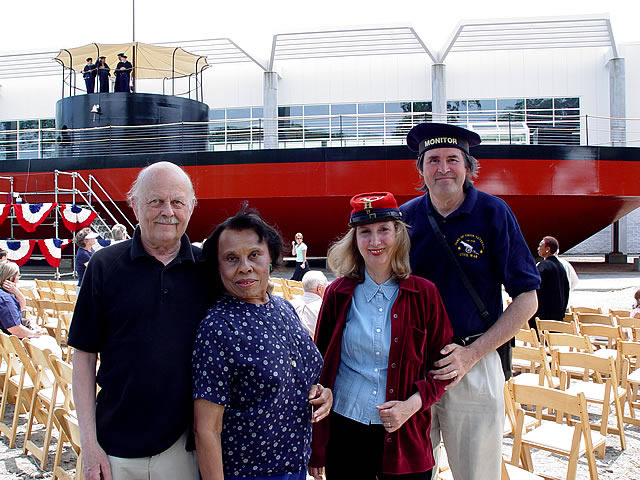 The New York contingent from the
JOHN ERICSSON SOCIETY OF NEW YORK
THE GREENPOINT MONITOR MUSEUM
SONS OF UNION VETERANS OF THE CIVIL WAR (OLIVER TILDEN CAMP NO. 26)
have great memories of another day
honoring John Ericsson and his famed
Civil War ironclad the USS Monitor.

Leif and Inez Brisfjord
Leif is President of the John Ericsson Society

Janice and George J. Weinmann
Janice is President of The Greenpoint Monitor Museum
and Vice President of the John Ericsson Society.
George J. Weinmann, Commander, Oliver Tilden Camp No. 26 SUVCW
Thanks again to John Broadwater for
another job well done.
To learn about the construction of the USS Monitor Replica
please visit the Northrop Grumman website.
Back to the Greenpoint Monitor Museum homepage.
CONTACT US:
THE GREENPOINT MONITOR MUSEUM
P.O. Box 220378
Brooklyn, New York 11222-0378
718-383-2637
Janice Lauletta-Weinmann, President, Webmaster
George J. Weinmann, Webmaster

Copyright © 2002-2007 Janice & George J. Weinmann
All Rights Reserved.